MODAM
Arranmore Island's Digital Workspace
Located on the beautiful of Árainn Mhór Island (Arranmore) three miles off the Donegal coast on the Wild Atlantic Way. MODAM is Ireland's first offshore shared digital workspace. Onsite accommodation, 11 desks and a dedicated meeting space make MODAM ideally suited for short and long term rental for remote work, projects or just a change of scenery.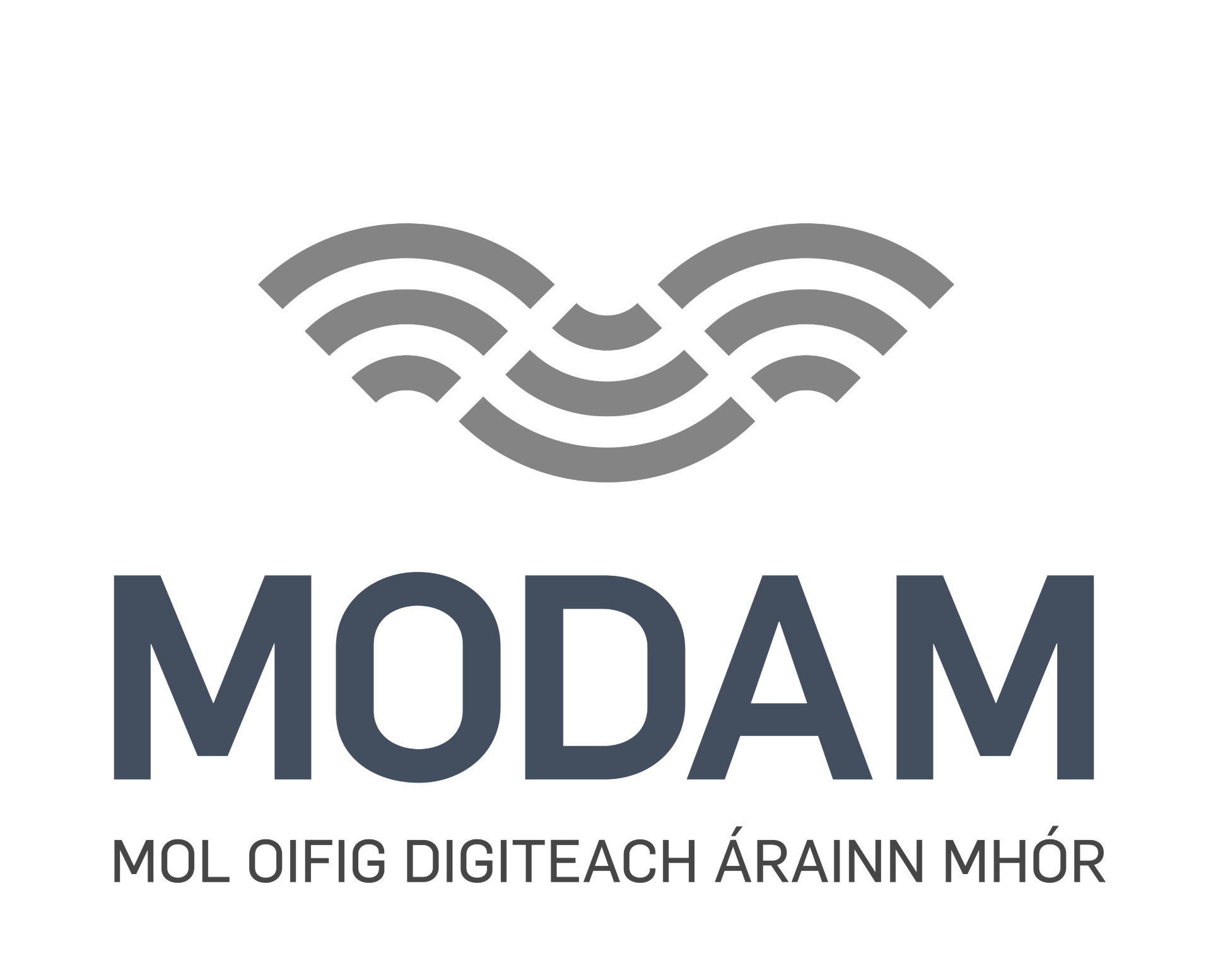 Facilities
MODAM digital workspace is located a short walk from the ferry pier in the village of Leadhb Garbh.

The hub has high speed internet access with wifi and a managed local area network. The shared space overlooks beautiful Leadhb Garbh beach and is walking distance to local amenities such as post office, pubs and shops.

Our meeting room includes a Webex board with video conferencing and team collaboration facilities along with a polycom conferencing system that ensures you can keep in touch with colleagues and customers around no matter where they are located.

MODAM Rates
Daily: €20
Weekly: €80 ( = €11.43/day)
Monthly: €220 ( = €7.34/day)
Annual: €2,500 ( = €6.84/day)

MODAM Plus Onsite Accommodation at Ferryboat B&B
Minimum 7 nights bed & breakfast plus full hub facilities; €290
Minimum 7 nights full board plus full hub facilities; €360
Contact
Contact us for details on how to book a place at MODAM, pricing, accommodation options and more.
Thank you
Thank you for making contact. We will be in touch shortly with an answer to your query.